The fin of a large black aquatic creature can be found in one of the rivers of the The Natural World. Approaching will cause it to move.
It is unclear whether the fin belongs to a shark or a whale. While it more closely resembles a shark's fin, the entry from the 29th of March, 1990 in The Dream Journal describes whale's tails being visible in a shallow river, which describes the fin quite accurately.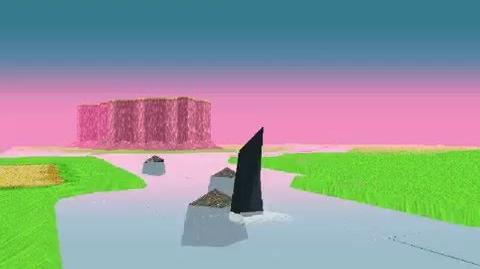 Ad blocker interference detected!
Wikia is a free-to-use site that makes money from advertising. We have a modified experience for viewers using ad blockers

Wikia is not accessible if you've made further modifications. Remove the custom ad blocker rule(s) and the page will load as expected.